Travel Tracking
Live Tracking


Employee

Travels

&

Visits

No more struggline with travel reimbursement claims, supporting documents and travel proofs. Automate travel tracking and reimbursement using Runtime HRMS.
* 7-day free trial. No credit card required.






How Travel Tracking Works?
Track Client Visits, Distance Calculated and automate Fuel Reimbursements with Travel Tracking
Client Visits

Using Travel Punch, employees can record client visits along-with notes of dicussion whenever they visit a client location.

Live Travel

Live Travel lets employees record their travel during a day and shows the route map and distance travelled when travel is ended.

Fuel Reimbursement

Data from Live Travel or Travel Punches can be used to calculate distance travelled by employees and linked to payroll for fuel reimbursements.
See Documentation
Works Offline
Travel Tracking works even if the mobile loses internet connectivity intermittently.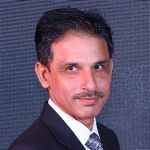 Ready to Try?
7-day free trial. No credit card required.